Art of the Day
Friday Feature: Abstract Artists
Date posted: August 18, 2017
Happy Friday! This week we have a fabulous group of energetic and inspiring Abstract Artists for you! Pure Abstraction can be tricky - too little and the work falls flat, too much and you have a colorful mess. But this group of painters has successfu ...
Read full post
Art of the day: Elena Holzemer
Date posted: August 1, 2017
Elena Holzemer brought us these lovely paintings to be scanned. The prints are 16"x24" on Arches watercolor paper and are being sold as part of a charity auction. [caption id="attachment_5362" align="aligncenter" width="674"] ...
Read full post
Art of the day: Valerie Collymore
Date posted: March 31, 2016
Today's art of the day is by Valerie Collymore. We've been seeing a lot of Valerie as she prepares for her upcoming show on April 2nd. Valerie has a solo exhibit at the Fountainhead Gallery on April 2nd, and all are welcome to attend the opening from ...
Read full post
Art of the day by Sarah Hammel
Date posted: March 18, 2016
We enjoyed scanning this artwork by Sarah Hammel this week. We love the style. You can also follow her on Instagram @ https://www.instagram.com/hammjammz/ [caption id="attachment_4 ...
Read full post
Insect Environment 6B
Date posted: February 17, 2016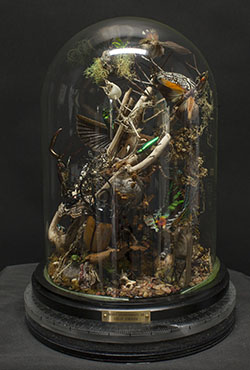 This is an insect environment sculpture created by Collin Stringer. These insect domes are incredible to look at, and have a wealth of specimens inside. Here are some close up images of the dome as well as a little video of it with a 360 degree view. ...
Read full post